Straight Outta Compton (2002 Digital Remaster) ()

Boyz-N-The-Hood [Explicit]

Dope Man [Explicit]

Fuck Tha Police (2006 Digital Remaster) [Explicit]

We Want Eazy [Explicit]

Express Yourself (Digital Remaster 00) [Explicit]

It Was A Good Day (Album Version)

You Don't Work U Don't Eat [Explicit]

Foe Life (Feat. Ice Cube) [Explicit]

You Can't Play With My Yo-Yo [Explicit]

It's Funky Enough [Explicit]

Final Frontier [Explicit]

Get Yo Ride On (Feat. Eazy E and M.C. Eiht)

Bow Down [Explicit]

Bitch Please (Feat. Xzibit) [Explicit]

Gangstas Make The World Go Round [Explicit]

Lay Low (Feat. Master P, Nate Dogg, Butch Cassidy And Tha Eastsidaz) [Explicit]

We Be Puttin' It Down! [Explicit]
Dope Man

F**k Tha Police

Real N's

A B**** Iz A B****

Boyz-N-The Hood

Real N's Don't Die

Compton's In The House (Remix)
Appetite for Destruction

Dope Man

F**k tha Police

Real N's

Alwayz into Somethin'

A B**** Iz a B****

100 Miles and Runnin'

Boyz-n-the Hood

Real N's Don't Die

Compton's in the House [Remix]

Approach to Danger
Sep 2002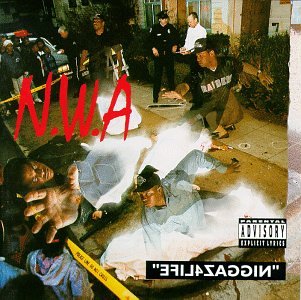 Hello - MC Ren

Chin Check - N.W.A.

Got Ta Hustle - MC Ren

Gangstas Make The World Go Round - Westside Connection

Lay Low - Master P

Got Beef - Snoop Dogg Presents Tha Eastsidaz

Wrong Idea - Kokane

Just Dippin' - Snoop Dogg Featuring Dr. Dre & Jewell

B Please - Snoop Dogg

Ghetto Fabulous - Ras Kass Featuring Dr. Dre & Mack 10

Behind The Walls - Kurupt Featuring Nate Dogg

AmeriKKKa's Most Wanted - Ice Cube

Appetie For Destruction - N.W.A.

Born And Raised In Compton - DJ Quick

Eazy Duz It - Eazy-E

Ole School S*** - Eazy-E

For Tha Love Of $ - Bone Thugs-N-Harmony With Eazy-E

Get Yo Ride On - Eazy-E

The Grand Finale - D.O.C.
Sa Prize (Part 2)

Kamurshol
Nov 1989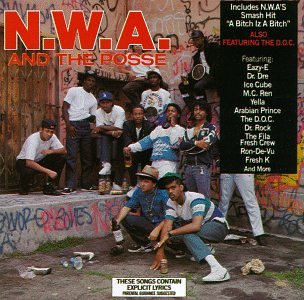 Boyz-N-The Hood

8 Ball

Dunk The Funk

A Bitch Iz A Bitch

Panic Zone

L.A. Is The Place

Dope Man

3 The Hard Way