Pitbull
was born on 24 May 1981 in Miami, Florida, United States. His birth name was Armando Christian Pérez . His is also called Pitbull.
He is an American rapper. His first recorded performance was from the Lil Jon album Kings of Crunk in 2002, after which he released his debut album in 2004 titled M.I.A.M.I. (short for Money Is a Major Issue) under TVT Records. Since then, he has released two other albums under the label, El Mariel in 2006 and The Boatlift in 2007.He is also the host of his own Spanish-language program on the cable channel Mun2 titled La Esquina.
Pitbull
released the following albums including
Rebelution (2009)
,
The Boatlift (2007)
,
El Mariel (2006)
,
Money Is Still A Major Issue (2005)
and
M.I.A.M.I. (2004)
.
Triumph

Shut It Down

I Know You Want Me (Calle Ocho)

Girls

Full Of S**t

Dope Ball (Interlude)

Can't Stop Me Now

Hotel Room Service

Juice Box

Call Of The Wild

Give Them What They Ask For

Across The World

Daddy's Little Girl
A Little Story (Intro)
Go Girl (featuring Trina & Young Boss)
Dukey Love (featuring Trick Daddy & Fabo of D4L)

I Don't See 'Em (featuring Cubo & Aim)

Midnight (featuring Casely)
The Anthem (featuring Lil Jon)

The Truth (Interlude)

Candyman (featuring Twista)

Sticky Icky (featuring Jim Jones)

My Life (featuring Jason Derulo)
Secret Admirer (featuring Lloyd)
Fuego (DJ Buddha Remix) (featuring Don Omar)

Stripper Pole (Remix) (featuring Toby Love)

Un Poquito (featuring Yung Berg)

Tell Me (Remix) (featuring Frankie J & Ken-Y)

Mr. 305 (Outro)
Oct 2006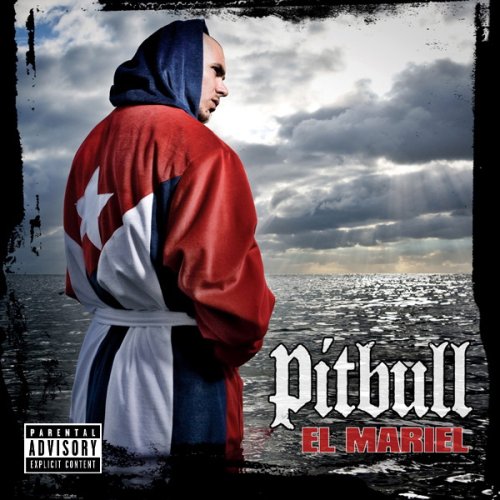 Intro

Miami Sh***

Que Tu Sabes D'Eso

Fademaster Skit

Ay Chico (Lengua Afuera)

Rock Bottom

Descarada (Dance)
Nov 2005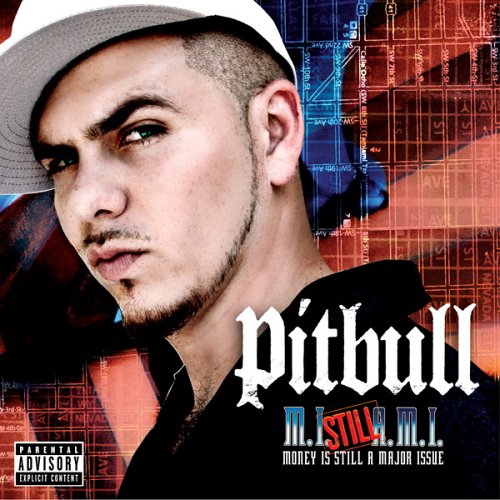 Everybody Get Up-Pretty Ricky feat. Pitbull

Rah Rah-Elephant Man feat. Pitbull & Daddy Yankee

Shake Remix-Ying Yang Twins feat. Pitbull & Elephant Man

Culo Remix-feat. Lil Jon & Ivy Queen

Mil Amores-Master Joe & O.G. Black feat. Pitbull

Turnin Me On Remix-Nina Sky feat. Pitbull

She's Hotter-T.O.K. feat. Pitbull

Get To Poppin Remix-Rich Boy feat. Pitbull

Might Be the Police-Brisco feat. Pitbull

Who U Rollin' With-feat. Picallo & Cubo

Dammit Man Remix-feat. Lil Flip

Oh No He Didn't-feat. Cubo

Toma (Dj Buddha Remix)-feat. Lil Jon, Mr. Vegas, Wayne Marshall, Red Rat, T.O.K. & Kardinal Offishall

Culo video

Dammit Man video

Toma video

live performances & interviews
Aug 2004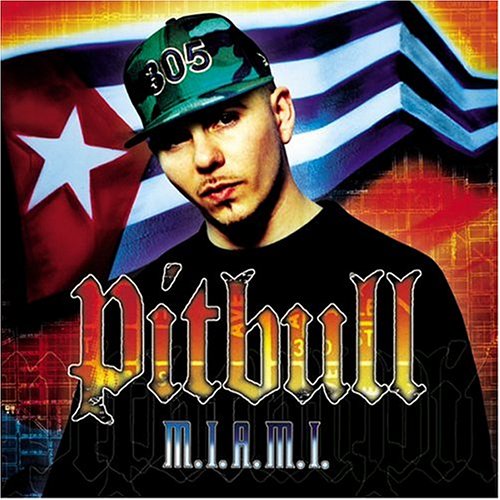 Culo

Toma

Back Up

Hustlers Withdrawal

Hurry and Wait

Culo "Miami Mix"